Garage Door Maintenance
Back To Our Services
Reliable Garage Door Company for your needs.
Your garage is probably the place where you keep one of your most prized and expensive possessions – your car - and might also house other valuable equipment, tools and appliances. It also provides an entry point into your home. At "Garage Door Repair Crandall," we provide extensive garage door maintenance services to keep such doors in pristine condition. In the same way that you perform regular maintenance on your car so that it runs smoothly, you should also ensure that your garage door receives expert attention so that it is able to operate trouble free for years to come.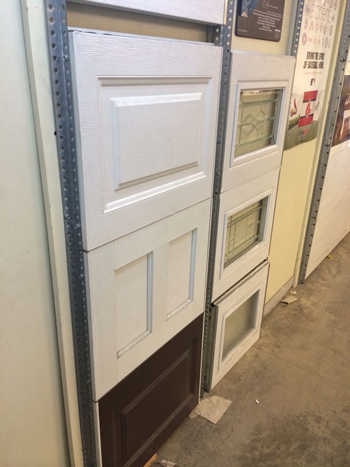 As the largest and one of the busiest doors in your home, your overhead door experiences considerable wear and tear. While you may choose to carry out minor maintenance tasks such as lubrication, major garage door inspection and repairs are best done by a qualified professional. Our experienced technicians ensure that your door maintenance includes checks for safety in use and potential hazards.
We look at any deterioration in functionality, and inspect individual parts for any signs of wear and tear. Such checks include inspecting cables for any sign of fraying and adjustment in the case of any tension loss. Because we have a lot of experience troubleshooting problems associated with garage doors, we are often able to detect even the slightest problems related to a door's operation.
We carry out a wide range of maintenance procedures to ensure that your door operates optimally at all times. For instance, for the smooth opening and closing of your door, we remove any hidden dirt and debris from the tracks and check roller carriers in case any of the bolts are loose. We also offer advice on the best DIY maintenance procedures and reasons for any unusual wear or damage to your door.
We also fix your garage door if any of the inspected parts shows signs of damage. Our service providers have an in depth understanding of all the major door brands. We carry out even the most dangerous repairs safely. For example, the replacement of worn out springs, which can potentially cause serious injury, property damage or even death if attempted by an unskilled person.
Lack of maintenance of your garage door could potentially lead to astronomical repair or replacement costs. At "Garage Door Maintenance Crandall," we have the necessary experience to meet all your garage door maintenance needs.